Rapist jailed after using victim's bank card in McDonalds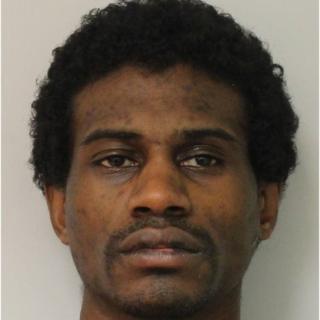 A "dangerous sexual predator" has been jailed for 12 years after he was caught using his victim's bank card in McDonalds.
Daniel Wallace, 33, drugged and raped a woman in her 20s in her home in Canonbury, north London, on 11 September 2016.
Wallace was arrested in possession of a "rape kit"- made up of lubricant, Viagra and the date rape drug GHB.
He was found guilty of rape and burglary at Blackfriars Crown Court.
Colin Hutton, of the Met's Child Abuse and Sexual Offences Command, said: "Wallace is a dangerous sexual predator who preyed on a vulnerable woman.
"The items found on Wallace upon his arrest show the preparations he had taken to carry out this attack and indicates that he may have been planning to carry out similar offences in the future."
Sentencing, Judge Deva Pillay described Wallace's items as a "rape kit".
Bank card
The court heard how the victim was attacked as she walked home alone after enjoying an evening out with friends.
Her next recollection was lying on her sofa, unable to move whilst attempting to push an unknown man off her.
She woke up naked in her bed with injuries to her body.
She later discovered property had been stolen and reported the attack to police.
Whilst awaiting results from forensic tests, the victim's bank card - which was stolen during the rape - was used at McDonalds in Walthamstow.
Wallace was subsequently found guilty of burglary at the initial trial on 19 June and sentenced to three years in jail.
He was sentenced to an additional nine-year jail term at Blackfriars Crown Court on 13 November.