Jeremy Vine films '40 driving crimes a day'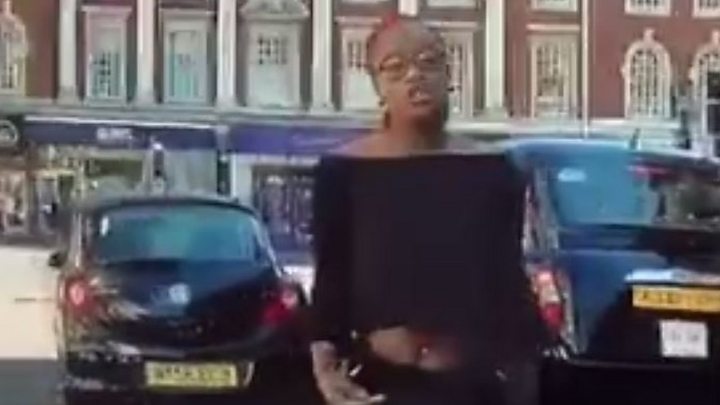 Radio presenter Jeremy Vine has claimed he films up to 40 driving offences every day as he cycles into work.
Speaking to the London Assembly transport committee, the BBC presenter also said road layouts in the capital should be changed to keep cyclists safe from "angry, dangerous drivers".
The assembly's report into cycling in London is set to be published in March.
In April 2017 a woman was jailed for shouting and making a gun sign at Mr Vine as he cycled home from work.
Shanique Syrena Pearson, from Vauxhall, was handed a nine-month sentence after being convicted of using threatening, abusive or insulting words or behaviour.
In the meeting earlier, Mr Vine told assembly members: "She went ballistic, and threatened me, kicked me, and said she was going to knock me out."
Mr Vine, 52, said he felt "sort of responsible" and "sad" that Pearson ended up in jail after it was revealed she had been serving a suspended sentence for other convictions.
He suggested more cycle lanes were needed to keep riders away from cars because "we will never completely eliminate the number of really angry, dangerous drivers".
Mr Vine has filmed his daily commute from Chiswick, west London, to BBC Broadcasting House in Oxford Circus for the past seven years.
He said aside from helping to convict Pearson - in a social media clip viewed millions of times - his videos have led to one person being sent on a driver awareness course and another being fined £3,000 for knocking him off his bike.
"How many offences do I film every day by drivers - in 13 miles? Thirty, 40, if you include close passes," the broadcaster claimed.
A report on the committee's findings aims to hold the Mayor of London, Sadiq Khan, to account on delivering his manifesto commitments on cycling.