Former Stephen Lawrence suspect Neil Acourt ordered to repay drug money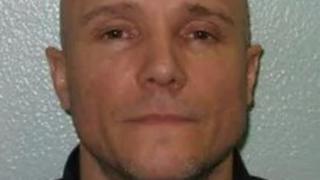 A former suspect in the murder of Stephen Lawrence has been ordered to repay £6,000 reaped from a drug ring or face more time behind bars.
Neil Acourt was jailed for six years and three months in February 2017 for conspiracy to supply Class B drugs.
The £750,000 criminal scheme involved numerous journeys from London to the South Shields area to deliver drugs and collect cash.
Acourt was arrested in relation to the racist attack on Mr Lawrence in 1993.
The case against the 42-year-old, of Eltham, south-east London, in relation to the attack on 18-year-old Mr Lawrence was discontinued by the Crown Prosecution Service.
At a confiscation hearing at Kingston Crown Court on Thursday, Judge Susan Tapping found, on the balance of probabilities, the plot saw 10 trips involving 55 kilograms of cannabis and two involving 100 kilograms.
Each kilogram was worth £1,000, the court heard.
The judge said: "The total benefit figure for this conspiracy is £750,000."
Acourt, a father-of-one who is also known as Neil Stuart, was said to have £6,000 of realisable assets to his name and was told to repay that sum under the Proceeds of Crime Act, along with a victim surcharge of £120.
He will have three months to pay and if he defaults will receive a further four months in jail, the judge ruled.
In 2012, Gary Dobson and David Norris were convicted at the Old Bailey of murdering Mr Lawrence and jailed for life.