Police-killing cannibal Stefano Brizzi hanged himself in prison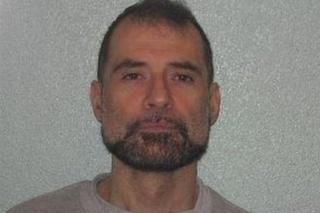 A murderer who was jailed for killing a police officer and trying to dissolve his body in acid hanged himself in prison, an inquest has found.
Stefano Brizzi, 51, was sentenced to life in prison in 2016 for murdering PC Gordon Semple and was ordered to serve at least 24 years in jail.
Brizzi, an HMP Belmarsh prisoner, died in custody about two months into his sentence on 5 February 2017.
His trial was told he had tried to eat his victim's flesh.
Brizzi had been taken off suicide watch about a month before his death, jurors at an inquest at Southwark Coroner's Court heard.
He left a will and letters to his family and friends on his bed, which included the phrase "I die in peace", the court was told.
Brizzi, who had degrees in both philosophy and web development, was described by the jury as an "atypical prisoner" with a "high intellect".
He was "frustrated by the limitations of prison life", it added.
Brizzi had denied trying to cannibalise parts of PC Semple, 59, from Greenhithe in Kent, who he had met on the dating app Grindr which is geared towards gay and bisexual men.
But at his sentencing, the prosecution said an expert odontologist had confirmed that even though Brizzi claimed not to remember it, he had in fact tried to eat flesh.
Traces of the victim's body were also found in the oven, a tea strainer and on some chopsticks. A bite mark was also found on a rib.
He was caught when neighbours reported a foul smell coming from his flat in south London.