Man puts Harry Potter's Emma Watson on indecent images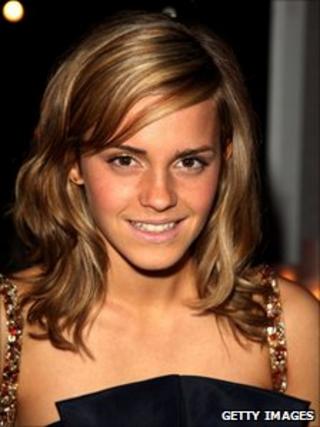 A man who superimposed the head of Harry Potter actress Emma Watson on to indecent images of children has been sentenced at Manchester Crown Court.
Unemployed John Cavanagh, 39, of Didsbury, had admitted at a previous hearing to having 1,300 indecent images of children on his laptop.
Eight pictures had Miss Watson's head digitally edited on to the bodies of naked young children, the court heard.
Cavanagh, of Creswell Grove, was given a three-year community order.
Judge Anthony Hammond banned Cavanagh from contacting the actress and from using the internet except for gaining employment.
He was also ordered to sign the sex offenders register for five years.
Police became suspicious when they saw Cavanagh using his laptop after they called at his flat about rent arrears.
They also discovered Cavanagh had superimposed his own head on to an image of a scene from one of the Harry Potter films, in which Miss Watson plays Hermoine.
More than 2,000 legal images of Miss Watson were also found following his arrest in November 2008.
Cavanagh pleaded guilty to 19 counts of making indecent photographs of children at the earlier hearing.
The illegal images were of level one or two, with level five being the most serious, the court heard.
'Crude images'
Judge Hammond said: "Your life is clearly falling apart.
"You have problems with relations with your parents and with employment and accommodation and with your own temper.
"The few images that purported to show the actress are crude images and not the sort of thing that is of any commercial value.
"These are pathetic images kept for your own purposes.
"You are not allowed to have them because quite simply children are harmed in the making of these photos."