Stockport Council reduces planned job cuts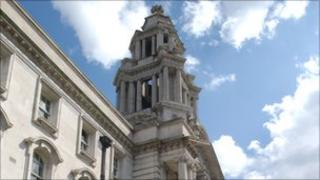 The leader of Stockport Council has said he expects the authority will cut a maximum of 350 jobs, due to government spending cuts.
At one stage it was thought that 400 jobs would go, as the authority looked to save about £53m over five years.
Last week two other Greater Manchester councils announced nearly 3,000 job cuts.
Manchester City Council said on Thursday that 2,000 jobs would go while Salford said it expected to cut 800.
Officials from the Liberal Democrat-led Stockport Council said in November that 400 jobs would go but its leader Councillor Dave Goddard, said: "We have been working very hard with the trade unions and I think it will be 350 maximum."
Mr Goddard said Stockport would not fall foul of the front-loading cuts that had hit other authorities in Greater Manchester.
"Unlike them we have not had the various grants they have received from central government," he said.
"We are facing difficult times but we are good at managing money."