Dukinfield stroke rehab centre closing to save money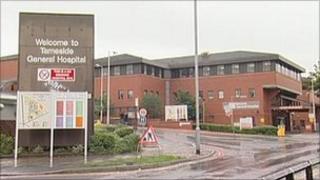 An award-winning stroke rehabilitation unit in Tameside is to close in April, it has been confirmed.
The unit is currently run by NHS staff at the privately-owned Lakes Care Centre in Dukinfield.
Tameside and Glossop Primary Care Trust said the move is not a cost-cutting measure and that the money is being reinvested.
The Trust added the same staff will continue to care for patients at home or at Tameside hospital when needed.
The rehabilitation unit opened in 2007 and was honoured at the Independent Healthcare Awards in September 2009 in the public private partnership category.
Service 'redesign'
Local resident Jeannette MacDonald said her 21-year-old daughter Hannah benefited great from the service after suffering a stroke at university.
"She started to make a recovery from the rehab... She was there for five months, the nursing was really, really good. She was very happy with it. "
Tameside and Glossop Primary Care Trust said: "This new service will see a dedicated team give patients the support they need to live in the familiar and comfortable surroundings of their own homes whenever possible.
"There are no plans to use this redesign of services to support any reduction in staff costs or lead to any enforced redundancies."