CCTV image released after Ashton-under-Lyne rape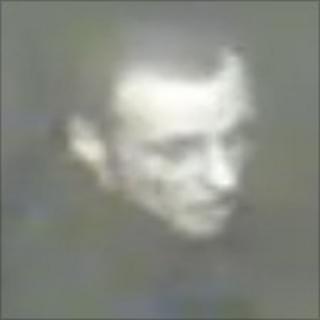 Detectives investigating the rape of a Greater Manchester woman, who was discovered naked and distressed after the attack, have issued a CCTV image.
The 38-year-old was raped in a car park off Yorkshire Street, Ashton-under-Lyne, after leaving the Prince Orange pub at about 0120 GMT on 5 January.
The CCTV image is of a man who police believe can help them with their inquiries.
They believe the pictured man spoke to the victim inside the pub at 2200 GMT.
The offender is described as a white man, with dark shaven hair, of medium build, and in his mid 20s or early 30s.
'Thankfully rare'
Det Insp David Loughlin said: "I understand the community will be concerned about this incident and I want to assure everyone we are treating this extremely seriously.
"Since it happened we have been working on a number of leads and have managed to isolate CCTV footage of a man we urgently need to speak to.
"We are treating this as an isolated incident and offences of this type are thankfully very rare.
"I would like to remind everybody who is out at night that they should arrange transport and travel in groups where possible.
"If they must go it alone, please stick to busy well-lit areas."