Wilmslow man, 44, charged over explosion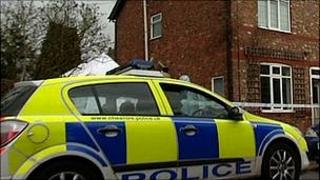 A 44-year-old man has been charged following an explosion which led to 30 people being evacuated from their homes in Wilmslow.
The man is due to appear before magistrates at Knutsford Crown Court on Monday charged with making an explosive for an unlawful purpose.
A 28-year-old man who was arrested at the scene has been bailed pending further inquiries.
People from 12 properties in Beech Lane had to leave their homes on Thursday.
The residents spent some of the night in Wilmslow Leisure Centre before being allowed home.