Lancashire and Manchester fire teams return from quake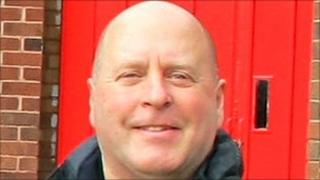 Firefighters from Lancashire and Greater Manchester are returning home from Japan after freezing conditions hampered the rescue operation.
They said they found no survivors in the devastation caused by the tsunami and earthquake.
The UK United Kingdom International Search and Rescue (UKISAR) team was deployed six days ago.
The team of 59 also included firefighters from Kent, West Midlands, Lincolnshire, plus Mid and West Wales.
Neal Pickersgill, who led the Greater Manchester team, said they were not able to recover anyone alive from the rubble.
"It's just been absolutely incredible, whole areas hundreds of yards square with all the houses ripped off," he said.
Mr Pickersgill added: "The reality is that they are now in the recovery stage where they are recovering peoples' bodies.
"We've been involved in recovering quite a few bodies over the last four days."
Across Japan people have paused to observe a minute's silence, exactly a week after the disaster, which has left more than 16,000 people dead or missing.