Greater Manchester Police criticised over David Askew case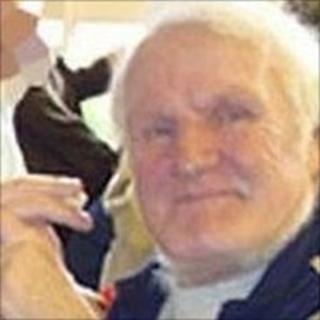 Police have been criticised for their handling of the case of a man with learning difficulties who died after being harassed in Greater Manchester.
David Askew, 64, of Hattersley, collapsed and died last March. He had been repeatedly harassed by local youths over a 10-year period.
An Independent Police Complaints Commission (IPCC) report found there were "systemic failures" in policing.
It said Greater Manchester Police (GMP) viewed Mr Askew as part of the problem.
The IPCC report found the abuse aimed at Mr Askew and his mother Rose, with whom he lived on Melandra Crescent, had escalated rapidly in the three years before he collapsed with heart failure on 10 March 2010.
Tests revealed he died of natural causes.
Kial Cottingham, 19, admitted harassing Mr Askew and was detained for 16 weeks. He was later found guilty of robbery over a separate matter and detained for five years.
Between January 2004 and March 2010 the IPCC said there were 88 reported incidents involving the Askew family.
The report criticised GMP and its partners for taking "the easier route of regarding Mr Askew as part of the problem and trying to focus on changing his behaviour, rather than robustly and consistently tackling the behaviour of the perpetrators".
It found that GMP treated emergency calls from the Askews over 10 years as separate incidents and failed to develop a co-ordinated strategy.
Another failing identified in the report was GMP's failure to log the incidents as hate crimes.
The report also pointed out that CCTV cameras installed by officers at the Askews' property were not of a high enough quality to provide images which could be used as evidence in court.
The investigation recognised that local Neighbourhood Policing Teams had "shown real concern for the family and worked diligently to assist them" since 2007.
But IPCC Commissioner Naseem Malik said: "Their hands were tied by organisational shortcomings and the failure to recognise that the matter needed a higher level strategic approach.
"The Askew family had experienced years of torment at the hands of local youths who targeted David in particular."
GMP Assistant Chief Constable Garry Shewan said: "We acknowledge we did not identify what happened to David as a disability hate crime, and that more should have been done at strategic and inter-agency level."
He added that the force had improved the way it deals with anti-social behaviour.