Man found in Delph back garden in a coma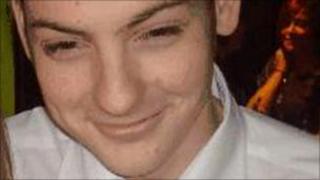 A 22-year-old man is in a coma after he was found with serious head injuries in the back garden of a house in Oldham.
Joshua Troops was found with a fractured skull on Delph New Road, Delph, at 1100 GMT on Sunday 20 March.
Police are investigating how he came to receive his injuries and believe he may have either fallen off a wall or been assaulted.
Officers are appealing for anyone who may have seen him between 1000 and 1100 GMT to come forward.
Greater Manchester Police believe Mr Troops was sitting on a wall at the junction of Oldham Road and Delph New Road at 1015 GMT and was seen five minutes later in a bus stop on Delph New Road.
Det Sgt John Coleman, from Oldham CID, said: "I would urge anyone who think they may have seen Josh between 10am and 11am on Delph New Road to contact us as soon as possible.
"He may have been acting in a dazed or confused manner causing possible alarm to passers by."
He added: "We are unsure whether Josh fell off the wall he was sitting on or has been assaulted and we are eager to speak to anyone who may have seen him.
"So far we are struggling to find out how he received his injury and his family are understandably distressed to see a loved one in hospital."