Four of Manchester's 'most wanted' men arrested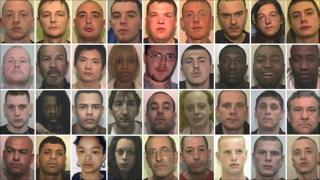 Four of Manchester's most wanted criminals have been arrested.
The arrests come after a gallery of 36 men and women was published on the Greater Manchester Police website.
They are all suspected of carrying out a variety of offences including assault, robbery, theft, fraud and drug crimes.
Their pictures will also feature on billboards and police vans around the city. Four men, aged between 20 and 45, have now been arrested.
Anyone with information about any of the wanted people is being urged to contact police.