University of Salford lecturers vow to fight job losses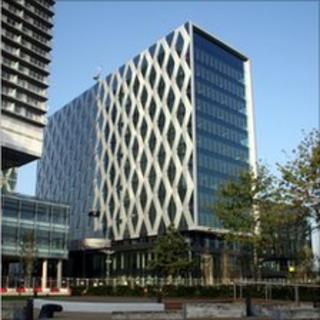 Academic staff at the University of Salford have vowed to fight plans to axe about 200 posts.
The University and College Union (UCU) at Salford University has not ruled out strike action and said it would be "doing its utmost" to stop the plans.
The union claims the university is seeking to recoup a reported £40m it has spent on the MediaCityUK Project.
But a university spokesperson denied this, adding that the job losses were part of a "major review".
UCU regional official Martyn Moss said: "The university is acting with indecent haste in its efforts to axe staff."
'Giant white elephant'
The university has announced plans to axe 218 jobs in an attempt to save £7m, having already made 150 redundancies over the past few years.
Mr Moss said: "We want to know why so many millions of pounds have been spent on what so far looks like a giant white elephant."
He added: "The MediaCityUK project was supposed to reinvigorate the area and provide thousands of jobs.
"However, so far we have seen 150 staff at Salford University go in an effort to raise funds to invest in the venture and now another 218 are set to follow them out of the door."
A university spokesperson said: "The announcement is not part of the MediaCityUK project."
The spokesperson added that the university would work with unions to try to avoid compulsory redundancies.