7/7 victim's father welcomes Osama Bin Laden's death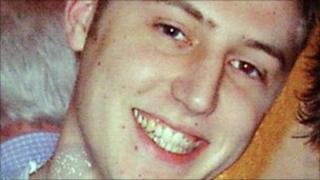 The father of an Oldham man killed in the 7 July 2005 London bombings has said he hopes Osama Bin Laden's death will reduce al-Qaeda's influence.
Graham Foulkes, whose son David, 22, was killed in the Edgware Road Tube bomb, said the organisation could "lose energy" and peter out.
Mr Foulkes, a media sales manager, was one of 52 victims of the 2005 bombings.
Bin Laden was killed by US forces in an operation at a compound in the Pakistani city of Abbottabad.
Mr Foulkes, whose son had travelled to London from Manchester to meet a colleague, said: "If you look back in history at every single organisation with a major figurehead, when that major figurehead has been killed or got rid of, the organisation loses energy and peters out and I'm hoping that this happens to this really evil organisation.
"I think that we have to be concerned about any potential backlash and we'll need to be on our guard that there may be other lunatics in this organisation and other equally evil-minded people who may well use this as an excuse to attack to the west.
"Nobody is as much in the public eye and as much a focal point of the organisation as Bin Laden and I'm hoping now he's dead that it will have a major negative impact on the organisation."