Dubai judge releases surgeon's passport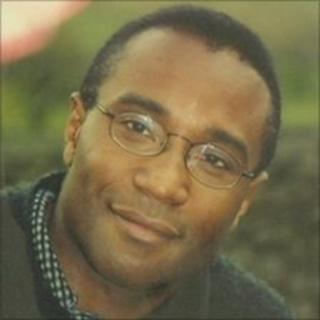 A surgeon being held in Dubai after allegedly making a rude gesture to another motorist is due to return home after a judge returned his passport.
Joseph Nunoo-Mensah, 41, from Greater Manchester, was charged with public indecency over the incident on 27 April and had his passport confiscated.
The consultant colorectal surgeon, who works at King's College Hospital in London, denies the charge.
His wife Alison Walker, 39, said he must return for a hearing on 20 June.
The judge released his passport on the condition he pay 2,000 UAE dirham (£335).
'So happy'
Ms Walker - who returned home with their three children, 13, three and eight, on 1 May - said she was expecting him to get on a flight home in the next 24 hours.
"I am over the moon," she said. "I am just so happy."
"He said the Dubai lawyer has been absolutely fantastic. He applied for the release of his passport and explained Joseph's profession and the fact that he is a surgeon and the fact that there are patients waiting for him.
"King's has been fantastic and they will get cover but it puts pressure on Joseph's department."
She said she believed her husband would have to return to Dubai several times before the case was resolved.
"But it is such a big step forward," she added.
Raised in Commons
The family, from Hyde, were travelling back from a day trip when Mr Nunoo-Mensah pulled over to allow a driver behind, who he believed was tailgating, to pass.
He raised his hands and said "what", and the other driver sped off, Ms Walker said.
The following day they received a call from the police, telling them an Emirati man had accused the surgeon of gesturing rudely at him, she said.
They went to police station where he was charged and his passport confiscated, forcing him to remain in the city.
Earlier Mr Nunoo-Mensah's MP, Jonathan Reynolds, raised the case in the House of Commons, urging the Foreign Office to take up the case.
Sir George Young, the Leader of the Commons, said he would raise the case with the Foreign Office.