Rochdale Council Lib Dem leader Irene Davidson resigns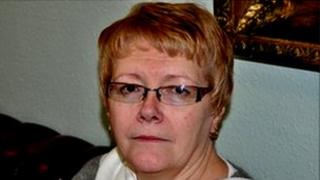 The leader of the Liberal Democrat group on Rochdale council has stepped down a week after calling on party leader Nick Clegg to resign.
Councillor Irene Davidson's resignation comes days after fellow Lib Dem, Councillor Peter Evans, defected to the Tory group on the authority.
Ms Davidson had led the council until nine colleagues resigned last year, handing minority power to Labour.
Labour remains the largest party on the hung council with 29 out of 60 seats.
Ms Davidson asked Mr Clegg to "think about his position" saying that the party was made up of "very disappointed Liberal Democrats".
Ms Davidson's successor, Councillor Wera Hobhouse was elected by the group of 12 Lib Dems on Wednesday.
Mrs Hobhouse said: "Irene had agreed to stand down.
"She had not been in the best of health for six months.
"The local elections were not the end of the Lib Dems and we need to keep going to provide the leadership needed to turn our fortunes around."
Nationally the Lib Dems lost 748 councillors, with Labour gaining 857 and the Tories 86.
More than 9,500 seats in 279 elections were contested at English councils.