Briton accused of 'indecent' gesture back home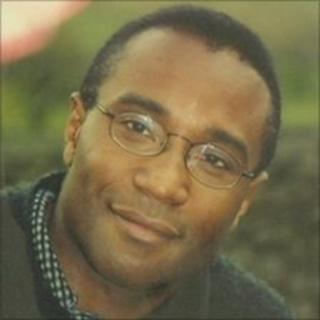 A British surgeon held in Dubai after allegedly making a rude gesture to another motorist has returned home.
Joseph Nunoo-Mensah, 41, from Greater Manchester, was charged with public indecency over the incident on 27 April and had his passport confiscated.
He flew back in the early hours after paying 2,000 UAE dirham (£335) for a judge to release his passport.
Mr Nunoo-Mensah, who denies the charge, told BBC he would return to Dubai for a court hearing on 20 June.
The consultant colorectal surgeon is now able to resume treating patients at King's College Hospital in London, where he works.
He told BBC Radio Manchester he was grateful to his lawyer, who convinced the judge to allow a family friend to offer his passport in exchange.
"I have got a family to support, I've got patients to look after and effectively they were depriving me of my right to a living and function," said Mr Nunoo-Mensah.
"So for me to be in Dubai for another two months doing nothing was completely meaningless and pointless.
"There's no independent witness to judge this case on. It's gone from the police to the courts without a lot of substantial evidence."
Passport precedent
The family, from Hyde, were travelling back into the city from a day trip when Mr Nunoo-Mensah pulled over to allow a driver behind, who he believed was tailgating, to pass.
Mr Nunoo-Mensah said he raised his hands "in frustration" and the other driver sped off into the desert.
Police contacted him the next day to say an Emirati man had accused him of gesturing rudely, and later charged him and confiscated his passport.
Mr Nunoo-Mensah - who could face jail if convicted - said he would approach his return with some trepidation, but remains hopeful the case might be dropped.
"There's the dread of going back but if it has to get to 20 June I think I will go back," he said.
"Partly because I think this is the first time the courts in Dubai have actually allowed a British national under these circumstances to allow someone else to deposit their passport... so there is that precedent to hold.
"I'm sure I'm not going to be the last British person to get into trouble in Dubai so hopefully they may be more lenient with them if it happened [again]."
The Foreign and Commonwealth Office (FCO) said it had offered consular assistance in Dubai.