Wigan writer's delight at Cannes debut film premiere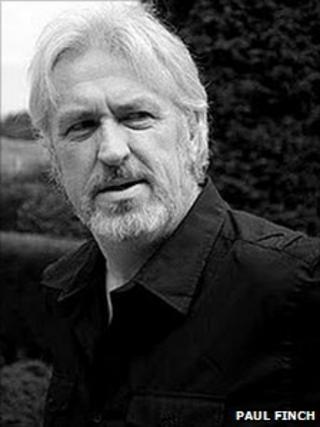 A Wigan screenwriter said he was "delighted" the premiere of his first movie proved so successful there was not room for everyone to view it.
Standish's Paul Finch wrote The Devil's Rock with director Paul Campion, who previously worked on Lord of the Rings.
Mr Finch said staff were "locking them out" of the screening at Cannes Film Festival on Friday.
The horror film tells the fictional story of a Nazi plot to use the occult to win World War Two.
Mr Finch, a former Salford police officer, said the idea for the film, which contains "a strand of fact", had been conceived while he and Mr Campion had been "chatting over bangers and mash in a Wigan pub".
"We were looking for a historical horror movie," he said.
"We settled on World War Two - there are rumours about Hitler having an interest in the occult and there were a number of efforts made by the Nazis to obtain ancient artefacts.
"The Spear of Destiny is a famous one and they were said to be looking for the Holy Grail and the Ark of the Covenant too.
"So it wasn't a great leap from that to our story."
'Steep learning curve'
The Devil's Rock is Mr Finch's first full-length feature film.
The son of Coronation Street writer Brian Finch, he previously worked on the ITV police drama The Bill.
He said his time in Greater Manchester Police, which he left in 1988, had helped him secure that role.
"Being a copper meant I had the inside track on procedure - I wrote a script about a murder in a police station and sent it to The Bill.
"There was no response for six months and then I got a phone call out of the blue, offering me a script on the show.
"It was a really steep learning curve from then on, but I've not really looked back since."
Mr Finch said that he was now in the process of working on another film with Mr Campion and was involved with the "cliff face" of financing the project.
He said while that should be easier after the success of the film at Cannes, which saw doors being locked on the over-attended showing and people left outside due to lack of room, nothing in film was ever certain.
"The Devil's Rock has done quite well - mind you, I say that, but the proof of the pudding will be in how much money it makes at the box office," he said.
"You are, after all, only as good as your last job."