Manchester man stole mobile phone from dying woman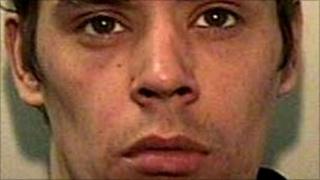 A 23-year-old man has been jailed for stealing a mobile phone from a woman as she lay dying in a Manchester street.
Ben Heney, of Fulton Court, Hulme, admitted one count of theft before Manchester City Magistrates' Court and was jailed for 12 weeks.
The woman, in her 20s, fell from a car park in Bloom Street at 0045 BST on Wednesday and died later.
While a member of the public was helping the woman, Heney approached and stole the phone.
He was caught on CCTV taking the phone.
Heney was arrested in the same area at about 1600 and admitted stealing the phone and told officers he had sold it for £20.
Police said they were still keen to find the phone, a metallic pink touch screen Samsung, so the woman's family would be able to inform her friends of her death.
Det Sgt Mark Astbury, said: "We come across crimes from time to time that shock and disgust even the most experienced officers and this is one such incident.
"To deliberately steal from a dying woman instead of offering assistance or comfort is unforgivable.
"I doubt the person who bought the phone has any idea about the circumstances in which it was stolen and it is important they hand it into police so we can return it to the woman's family.
"If you have this phone or know who might please get in touch."