Flights to Scotland cancelled at Manchester due to ash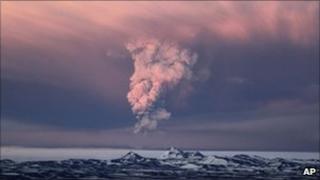 Flights to parts of Scotland out of Manchester Airport have been cancelled as a result of Icelandic volcanic ash.
More than 200 passengers were affected as six flights between Manchester and Aberdeen and Inverness were cancelled.
The airport was also preparing to handle an extra nine flights which should have operated out of Glasgow and Edinburgh.
A spokesman said that the Civil Aviation Authority (CAA) had no plans to close airspace across the UK.
Density advice
He said: "We can reassure passengers with travel plans over the next few days that unlike 2010, the CAA will not close airspace.
"This is because since April 2010, the aviation industry has learnt enough about the effect of volcanic ash on aircraft to allow all flights to operate safely if low or medium concentrations of ash are present in the atmosphere.
"The CAA will work with the Met Office to advise airlines and airports precisely where ash is present in the atmosphere and at what density.
"Airlines will then use this information and test results from the manufacturers of aircraft engines to plan and operate flights safely.
"Manchester Airport will today handle nine Thomas Cook and Thomson flights that should have departed from Glasgow and Edinburgh.
"A further five flights operated by these airlines to Glasgow and Edinburgh have also landed at Manchester with all passengers connecting by coaches arranged by their airlines."