Coleen Rooney blackmail charges over 'stolen camera'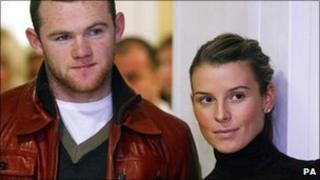 Three people have been charged with an alleged plot to blackmail Coleen Rooney over photos of her son.
Lee Barry Platt, 28, Jennifer Amy Green, 25, and Steven Edward Malcolm, 42, from Manchester are accused of blackmail and handling stolen goods.
They are due before Manchester magistrates later this month.
Mrs Rooney, wife of England and Manchester United star Wayne, was allegedly targeted after leaving a camera at a concert.
The camera, containing pictures of the couple's son Kai, was accidentally left at the MEN Arena, in Manchester, after they attended a Black Eyed Peas concert.
Despite a search of the concert arena's VIP area after the gig in May last year, the camera could not be found and was not handed in.
Instead, the photos of the footballer's son were allegedly offered for sale to a variety of newspapers and magazines.
Mr Platt and Ms Green, of Heaton Park Road, and Mr Malcolm, of Silkin Close, are due in court on 20 June.