Accidental death verdict on cyclist Harry Wilmers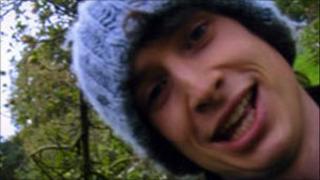 An inquest into the death of a cyclist who was hit by a lorry in Old Trafford has recorded a verdict of accidental death.
Stockport Coroner's Court heard Harry Wilmers, 25, died on 6 August 2009 at the junction of Talbot Road and Seymour Grove.
The Crown Prosecution Service dropped its decision to prosecute the driver for causing death by careless driving.
It later emerged evidence was flawed by incomplete CCTV images.
Greater Manchester Police said the images, which they failed to copy over in full from the original footage, were not the reason why the case was withdrawn.
'Recover footage'
Mr Wilmers, a mental health support worker of Chorlton-cum-Hardy, was the partner of Rebecca Stephenson, daughter of Metropolitan Police chief Sir Paul Stephenson.
In a statement issued after the inquest, Ch Insp Rachel Buckle of Greater Manchester Police said: "Our deepest sympathy remains with the family and friends of Mr Wilmers.
"As part of the investigation GMP passed on a file to the Crown Prosecution Service who granted permission to charge the lorry driver with causing death by driving without due care and attention.
"He was charged with that offence but this case was later discontinued at the crown court.
"Having recognised the complexities of the CCTV operating system, the investigating officers requested that the GMP Imaging Unit attend and recover footage of the incident.
"However, a later check of the recovered footage showed that some frames had not copied across.
"Regretfully, despite immediate contact with the CCTV owners, the original footage had been lost.
"All officers involved in this type of work have been reminded of the importance of conducting an early review of any recovered CCTV to ensure it matches with that viewed on the original operating system.
"The Visual Evidence Retrieval and Analysis Unit who work within GMP's Serious Crime Division are also now advising officers on CCTV recovery in these cases."