Oldham child rape suspect at large for one year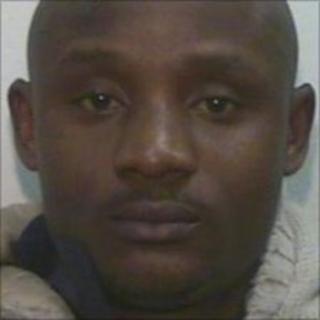 A suspected rapist of a schoolgirl who was released on bail by Greater Manchester Police remains on the run one year on.
Henry Akhigbe, 27, is believed to have attacked the 14-year-old at a house in Oldham in February 2010.
He was arrested and later released, but skipped bail in May 2010.
Police said they remained "determined" to bring Mr Akhigbe in but admitted he could be anywhere in the UK. The public should not approach him.
Mr Akhigbe, a Nigerian student, has previously lived in Oldham and is known to frequent various locations in Manchester
Det Con Tim Hegarty, of Oldham's Sexual Crime Unit, said: "It has been several months since we first appealed for the public's help to catch Akhigbe.
"He is still at large and, given the nature of the offence, we are determined to bring him in.
"We want people to take a good look at Akhigbe's picture and tell us if they have seen him or know of his whereabouts.
"He is wanted in connection with a serious sexual-related crime and has posed a risk to a young girl in the past it is imperative we bring him in as soon as possible."
Anyone with information should contact Greater Manchester Police (GMP).