Bid to trace nightdress worn by Rochdale assault victim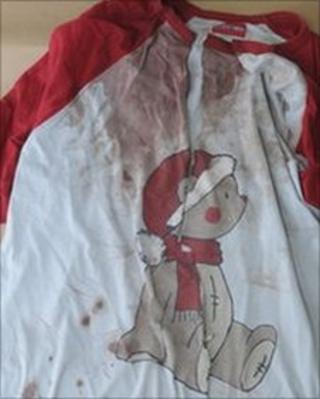 Police want to trace the owner of a nightdress a woman was found in when she was assaulted in Rochdale.
The nightdress - with a picture of a teddy bear on the front - was not hers and she does not know how she came to be wearing it.
The 20-year-old was found in a side street between Yorkshire Street and the town's police station in the early hours of 28 May.
She had been repeatedly kicked in the head and was left seriously hurt.
'Bizarre incident'
Greater Manchester Police said the woman does not remember being assaulted and last remembers being in the Litten Tree pub, Packer Street, at about 0230 BST.
Det Con Heidi Edge said: "This is an extremely bizarre incident, not helped by the fact the victim has no recollection of being assaulted or how she came to be in the nightdress, which is not hers.
"I want to hear from whoever owns the nightdress or who gave it to the victim as I am sure they can help me piece together what happened to her.
"She suffered serious injuries and it is important we find out why she was attacked and who is responsible."
Anyone with information should contact police.