Child sex offender Hafiz Zeeshan Ikram's arrest warrant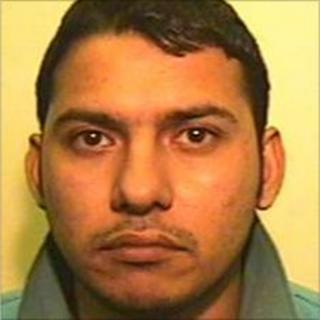 A child sex offender who failed to attend court to be sentenced has had a warrant issued for his arrest.
Hafiz Zeeshan Ikram, 27 of Whiting Ave, Barking, Essex admitted sexual activity with a child at a house in Manchester.
He was due to be sentenced at Manchester Crown Court on 24 June for the offences against a 15-year-old girl.
Greater Manchester Police has warned that anyone who is assisting Ikram is committing an offence.
Det Con Steve Smith said: "Ikram has admitted a very serious offence but has failed to attend court to face his punishment.
"For the sake of his victim, and to ensure justice is done, it is vitally important we find him.
"I also want to make it clear that anyone found assisting him could land themselves in serious trouble."