Manchester stroke group has funding cut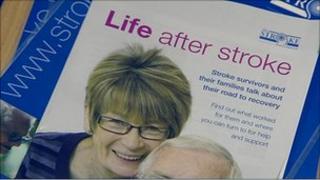 As many as 200 stroke victims in Manchester will be left without support because of funding cuts, a support group has claimed.
The NHS has halved the money it gives to the Stroke Association in the city - a reduction of £27,000.
The group said it has made one of its co-ordinators redundant, affecting the support it can offer to sufferers.
The local Primary Care Trust (PCT) said it was looking carefully at the money it invests in services.
In 2010, the Care Quality Commission rated Manchester as "worse than most other areas" for community services for stroke survivors.
The Stroke Association sends support workers into people's homes to advise them what local services they can access after suffering a stroke.
'Needs of patients'
Chris Larkin, of the association, said: "We are not a medical service but what we have found is that stroke survivors often find it easier to open up to our co-ordinators.
"We also know that it decreases the workload of healthcare professionals and GPs because our co-ordinators are best placed to resolve issues before they become a crisis or before people might need to re-admitting to hospital."
A spokesperson for NHS Manchester said that following a review, it was "looking carefully at the money we are investing in services to ensure they are meeting the needs of patients."
"As part of this we have decided to reduce the level of funding for the Stroke Association's Information, Advice and Support Service."
According to the Stroke Association, 150,000 people in the UK have a stroke every year, with 250,000 people living with long-term disability as a result of stroke.