Jail for Manchester man who tracked diamond dealers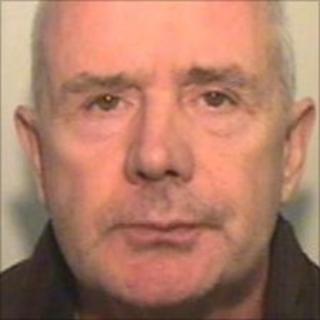 A man from Manchester who tracked diamond jewellers who later had their jewels stolen has been jailed.
Shaun Flanagan, 54, of Charlestown Road in Blackley, admitted conspiracy to steal. He was jailed for four years at Minshull Street Crown Court on Tuesday.
Det Sgt Simon Akker, of Greater Manchester Police (GMP), said he "stalked" targets he knew would have access to valuable jewels.
He gave details to associates. A number of thefts then took place, police said.
In June 2010, a self-employed diamond dealer had £220,000 worth of jewels stolen from his car outside a Post Office in Bury New Road, police said.
'Not amateur'
Three months later, about £150,000 worth of diamonds were stolen from a man on Rigby Street, Higher Broughton, a spokesman added.
In January 2009, a sales manager for a jewels firm felt he was being watched by someone in a silver Vauxhall Vectra.
Police were called and his car searched but he was not arrested and left the area.
In November last year, the man saw the same car. He checked his own car and discovered a tracking device underneath, police said.
Officers raided Flanagan's house and discovered a night vision device, radio scanners, and jewellery scales, among other items.
Det Sgt Simon Akker, of Greater Manchester Police, said: "He utilised technology to keep ahead of victims and the items recovered from his house represent the ultimate jewellery thief's toolkit.
"This was by no means an amateur operation."