BAE Systems Chadderton factory to close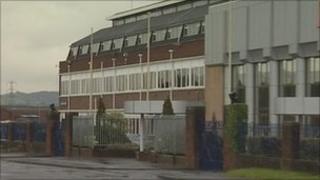 BAE Systems has formally announced the closure of its plant in Chadderton.
The factory, which has produced some of Britain's most famous aircraft, will close next year as part of a restructure of the company.
All ongoing work will be transferred to its site in Samlesbury, Lancashire, by next March.
A spokesman for the company confirmed 160 of the factory's 200 employees will be offered alternative positions at Samlesbury.
"BAE Systems is proud of its long association with the Chadderton Site," he said.
"However, a significant reduction in the site's workload means that it is no longer viable for BAE Systems to continue to operate out of the site.
"We can confirm that we have announced today the start of consultation regarding the proposal to transfer all the ongoing businesses from our Chadderton site to our Samlesbury site progressively between September 2011 and March 2012.
"Full support to our customers will be maintained."
The Chadderton site is home to Large Aircraft In Service Support, the Supply Team and Customer Information Services.
The first aircraft produced there were Bristol Blenheims under licence from Avro, followed by the Avro Manchester twin-engined bomber.
It also produced thousands of Lancasters during the Second World War and many other aircraft including the York, Lincoln and Tudor and, more famously, the Shackleton and the Vulcan.