Florist robbery: Stabbed man was cleared of murder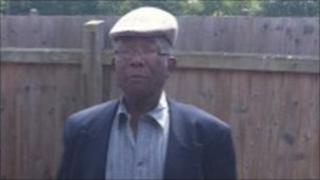 A suspected armed robber who was stabbed to death during a raid at a florist's had been cleared of murder nine years ago, it is understood.
Police said Gary Mullings, 30, died in hospital following the robbery in Greater Manchester on Tuesday.
Cecil Coley, 72, who runs the shop in Shrewsbury Street, Old Trafford, spent the night in hospital. He has been arrested on suspicion of murder.
An 18-year-old man who went to hospital with stab wounds was later arrested.
He is expected to be released into police custody later to be questioned on suspicion of robbery.
It is understood that Mr Mullings was acquitted in January 2002 of the murder of Alan Byron, 18, who was shot dead in a car in Longsight a year earlier. Another man was convicted and jailed for life.
A police spokesman said a post-mortem examination confirmed that Mr Mullings, from New Moston, died of stab wounds.
In a statement, Mr Mullings' partner and mother of his children said: "Gary was a loyal and loving man to me and our children. He had a heart of gold for children."
'Down to earth'
She added: "My soulmate has been taken away from me in the physical, but he will live in my heart and soul forever and ever."
Mr Mullings' father said: "My son, also my best friend, will be greatly missed by his mum, dad and family.
"No matter what I asked of him he was always there, through the good and the bad times he was always by my side.
"He lived for his children, [whom] he loved and adored. He will be clearly missed and will never be forgotten."
Mr Mullings' brother also paid tribute, calling him "a very family orientated man".
"My brother was a talented and gifted rapper, one of the most real and down to earth people you could ever meet," he said.
"It was a pleasure and privilege to be your brother. Love you more than life itself."
Gun found
Greater Manchester police (GMP) were called to the shop at about 21:40 BST on Tuesday.
Ch Supt Mark Roberts, from GMP's Trafford Division, said the shopkeeper's injuries were "not life-threatening" and he would be spoken to later.
He said a gun had been found at the scene, which was being forensically examined.
Police said two people had been in the shop "legitimately" at the time it was raided.
Mr Roberts added: "I would like to reassure residents that we do not believe there is any danger to the community and would urge anyone who may have seen something to contact us."
Shrewsbury Street was cordoned off following the incident while scenes of crime officers carried out forensic investigations.
Mr Coley's nephew Glen Simms, 49, described the shopkeeper as a "hard worker".
He said his uncle had had the shop premises for 40 years, during which time it had been a dressmaker's and a fancy goods shop.
"He was like a father to me," he said.
"I heard about what happened [on Wednesday] but none of the family have been able to speak to him in hospital and see that he's OK.
"His health is a huge worry for all of us."