Bolton couple ordered to repay £1.17m to Magden builders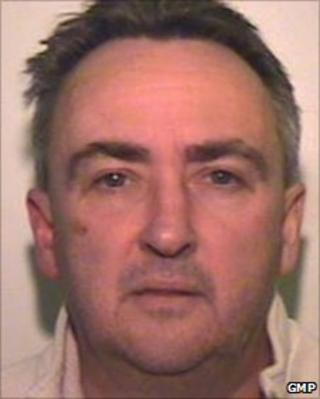 A Bolton couple who stole more than £1m from a building firm have been ordered to pay the money back.
Michael and Carol Crowther, of Bryants Field, Lostock, were ordered to repay £1.17m to Magden Ltd, Mr Crowther's former employer, at Bolton Crown Court.
Mr Crowther, 53, had been jailed for five years on 11 April for 24 counts of false accounting and theft.
His wife, 49, was given a one year jail sentence, suspended for two years, for possessing criminal property.
Mr Crowther stole £1,027,214 over a five year period while working as Magden's general manager.
When the couple's house was searched in 2008, £112,552 in sterling, dollars and premium bonds was found, along with documents showing investments in excess of £400,000.
'Squirreled it away'
Speaking after the ruling, Greater Manchester Police financial investigator Keith Graham said Mr Crowther had "systematically stolen a vast amount of money from his employer, who had been nothing but generous to him in terms of salary and bonuses".
"He squirreled it away without a second thought to any of his work colleagues, some of who lost their job as a result of his theft."
Based on available assets - including equity in their house, investments, stocks and shares, and the cash seized following their arrest - the couple were found to have made £1,583,711 from the fraud.
They have been ordered to repay a total of £1,177,533 - £906,190 by Mr Crowther and £271,343 by his wife - within six months, otherwise he will be jailed for a further four and a half years and his wife for a further three years.
Mr Graham said Mr Crowther would "most likely have to sell all possessions of any worth in order to meet the confiscation order and once released from prison will have to contend with having a criminal record as well as not having a penny to his name".