Greater Manchester Police rethinks inquiry desk plan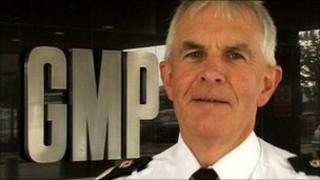 Greater Manchester's Chief Constable is re-considering plans to close a number of police station inquiry desks following a series of public meetings.
A month ago the force said it was looking to shut 29 front desks as part of public spending cuts.
But Peter Fahy said members of the public have said they are worried by the idea.
Mr Fahy said he was looking at innovative ways to keep a number of the stations open to the public.
"We've heard concerns about the police stations and we are looking at other ways to see if we could provide the service in another fashion," said Mr Fahy.
He added: "If we employed more administrative support staff to support neighbourhood teams, could they then keep that local police station open?
"It is one of the difficult decisions we've got to make and try and see if there is a different and more innovative way to provide that service," he added.