Salford construction site damaged by fire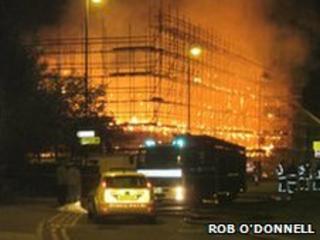 About 30 homes had to be evacuated after a fire broke out at a construction site in Salford.
Firefighters were called to Phoebe Street, Ordsall, shortly after 01:00 BST and found a "rapidly spreading fire" at a building in the early stages of development.
Fifty firefighters contained the blaze and nearby houses were temporarily evacuated as a precaution.
No injuries were reported. Phoebe Street and nearby roads remain closed.