Manchester fire authority expenses row official quits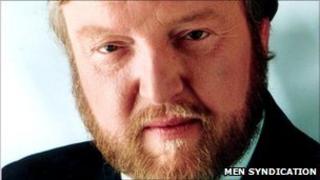 The chairman of Greater Manchester Fire Authority has resigned following concerns over an expenses claim.
Councillor Fred Walker, who announced his decision to a special meeting of the Labour group of the Fire Authority earlier, will stand down next month.
Mr Walker said the expenses issue had caused a loss of confidence among members of the Association of Greater Manchester Authorities (Agma).
He said good working relations between Agma and the authority were vital.
In a statement, Mr Walker said: "It is clear that my late submission in October 2010 of my expenses for the period April 2008 to October 2010 has created a loss of confidence in me from Agma leaders."
He added: "Because a good working relationship between Agma and the Fire Authority is essential for Greater Manchester, especially in a period of unprecedented civil unrest, I am stepping aside to allow a re-focusing on the big issues of the day."
Mr Walker, who has served on the authority for 25 years, said he would continue to work as an active member of the fire authority.