Waterhead Academy head teacher David Yates resigns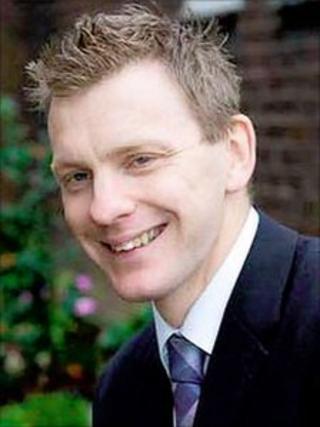 The head teacher of an academy created to help racial integration in Oldham has resigned.
David Yates has been at Waterhead Academy since it opened in 2010.
The academy was created by merging Oldham's Counthill and Breeze Hill Schools in an attempt to improve social relations in the town.
In a statement, Mr Yates said he was resigning his position "for personal and professional reasons".
He added: "I am deeply sorry to the parents, students and staff that I am leaving at very short notice, but I leave feeling proud of what we have achieved together.
"I want to thank everyone for the way they have welcomed me and embraced new ideas. Finally, I wish Waterhead Academy the best for the future."
'Outstanding reputation'
Shauna Dixon, chair of Waterhead Academy Trust, thanked Mr Yates for his efforts and wished him all the best in the future.
Ms Dixon said Mr Yates had "worked incredibly hard to establish Waterhead and has been instrumental in the achievements we've made in the first year".
"The appointment of a new principal is currently under way and we will provide more information over the coming weeks," she said.
"The board of governors and staff are fully committed to delivering an academy with an outstanding reputation, which will continue to be our focus as we welcome pupils to the start of the new school year in September."
The academy, which accepted its first pupils in September 2010, is run by the trust on behalf of Oldham College.
It brought together the school populations of the predominately white Counthill and the predominately Asian Breeze Hill.