Warburtons announces plans to close Oldham bakery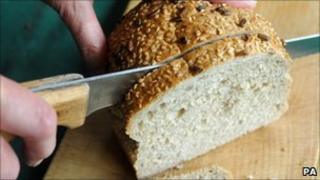 Warburtons has announced plans to close its bakery in Oldham.
The company said it had entered into a 90-day consultation period over closing the site in Shaw, Greater Manchester.
It said its 174 employees had been told of the decision, which it said was made to help it to produce and distribute its products more efficiently.
It added that if the closure went ahead it would try to minimise redundancies and find people alternative jobs within the business where possible.
A spokeswoman for the company said the Shaw site makes a wide range of products, the production of those will be transferred within the Warburtons bakery network.
Robert Higginson, managing director of Warburtons, said: "To close a bakery is the most difficult decision a family firm like Warburtons can take.
"We appreciate how tough a period this is for our employees in Shaw and we will work closely with them and their representatives to discuss our proposal and explore all available options."
He added: "The proposed changes are designed to improve our manufacturing and distribution operations which will help us better meet the demands of our customers and consumers across the UK."
Warburtons is based in Bolton, Greater Manchester, and has several sites across England.