Park Cake Bakeries staff plan strike ballots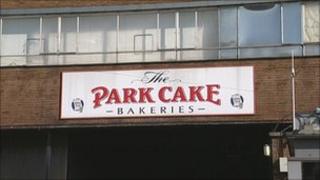 Workers at a bakery with factories in Oldham and Bolton are taking part in a mass meeting about strike proposals.
More than 1,000 staff at Park Cake Bakeries are to be balloted over strike action on Monday.
The Bakers, Food and Allied Workers' Union claims that the firm wants new contracts to enable it to reduce workers' hours at a day's notice.
The company said that it consulted with unions but had been unable to reach an agreement.
Union spokesman Roy Streeter said: "People will not be able to go and get mortgages.
"They will obviously not be able to do the things that young people would like to do, such as getting married, starting a family and taking part in society.
"It will be very, very difficult for them."
Park Cake Bakeries was unavailable for comment.