Man sentenced for killing mother in Bamber Bridge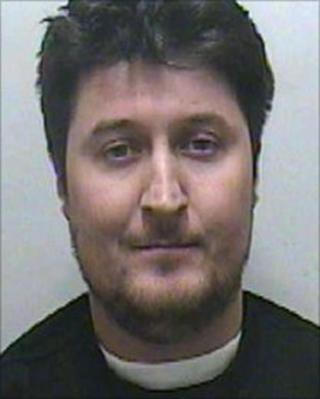 A man has been sentenced to an indefinite hospital order for killing his mother after an argument at her home in Bamber Bridge, Lancashire.
Preston Crown Court heard Kieran Gallagher, 32, from Manchester, was suffering from paranoid schizophrenia.
Bernadette Gallagher, 51, was found dead from multiple stab wounds at her home on 10 April.
At an earlier hearing Gallagher had pleaded guilty to manslaughter on the grounds of diminished responsibility.
The court was told Mrs Gallagher was unconscious and probably alive when he used a kitchen knife to try to cut out her heart, but instead removed her left lung.
Dennis Watson QC told the court that days before the incident the victim phoned her sister to say she had been told that Gallagher had slashed his wrists.
The pair had taken him to Manchester Royal Infirmary for treatment but Gallagher ignored a doctor's advice to stay after denying he had further thoughts of self-harm.
He was referred to mental health services and assessed, where he denied he had hallucinations or had symptoms of paranoia.
Confessed to aunt
The court heard he had a history of self-harm and of inflicting significant violence on others.
It emerged the defendant rang his aunt some time after and asked for advice on what he should do "if he had done something sinful".
He was told to ring a prayer phoneline, where he confessed to killing his mother
Dennis Watson QC said: "When arrested he said 'am I going to see a doctor?'
"He gave a full account of what he had done in his interviews. He told the police he had killed his mother by strangling her because she was controlling and manipulative, and they had quarrelled."
Alan Wolstenholme, defending, said his client had experienced a "marked improvement" in his mental stability since his transfer from prison to Ashworth Hospital in Liverpool where he is being treated.
He was now able to express his "profound regret" for his actions, he added.
Sentencing, Judge Anthony Russell QC said: "The ordeal to which you subjected your mother was a truly terrible one."
He added Gallagher would not be released without very careful consideration of his case.