Manchester student rioter's sentence halved on appeal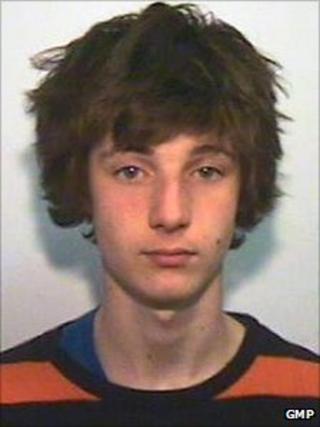 A drama student caught with stolen goods during the Manchester riots has seen his sentence halved on appeal.
Joshua Penney, 17, of Hallows Avenue, Chorlton-cum-Hardy, admitted burglary in August after being found with a bottle of alcohol in Sainsbury's on Bridge Street.
Helen Richardson, defending, argued at Manchester Crown Court that his eight-month sentence was excessive.
Judge Michael Henshell said it was "too long" and reduced it to four months.
But the judge rejected the idea that Penney should have received a community penalty in the form of a youth referral order.
Penney's team had argued that as he had no previous convictions, a custodial sentence was not appropriate.
The judge said it was a "significant fact" that many of those who had been involved in the riots had a similar record.
"That seems to demonstrate with striking clarity the division between people who are sensible, law abiding and do not go through life committing offences, and those who were drawn into offences such as this," he said.
The judge said that while he accepted that Penney was a young man who had a difficult start in life, he had been "dragged into these offences by the mentality of the mob around him".
"These offences were serious offences," he said.
"We are satisfied this case does cross the custody threshold.
"This is not a case that should have been dealt with by way of a referral order, but we are of the view that the order was too long.
"We are satisfied the sentence should have been four months of detention and training."
Reporting restrictions were lifted on naming Penney at the original magistrates' court hearing.