Centre goes online to help jobseekers in Wythenshawe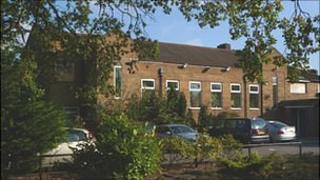 Getting a Manchester community centre online will boost the job prospects of hundreds of people, say organisers.
The United Estates of Wythenshawe was set up in 1997 to keep local youngsters out of trouble.
For the first time, the charity is about to offer internet access after a donation from retail John Lewis.
Founder Greg Davis said young people who use its centre in Benchill will now be able to apply for jobs online.
High street retailer John Lewis stepped in to provide the centre with a number of computers, printers, desks and chairs as well as a year's internet access.
"It will make a huge difference to the people of Wythenshawe," said Mr Davis.
"We see about 500 people a week and now they'll be able to search for jobs and write up their CVs."
He added "We've been after doing this for two to three years but we've never had the money."
'Take for granted'
Christina Underhill, community liaison co-ordinator for John Lewis in Cheadle, said she recognised that a high speed broadband service would be a "massive" boost to the area.
"I see first hand, every day, how things like this can make a difference to people's lives," she said.
"Just because we take it for granted that we can access the internet, doesn't mean that it's available to everybody."
United Estates of Wythenshawe is based in a disused Methodist chapel run by local people and includes a gym, dance and recording studio, cafe and security business.
It has won a number of community and social enterprise awards, especially for its work with young people and goes online at the end of October.
The project is backed by the BBC's Give An Hour campaign to encourage people to help get people online.
'Give an Hour' encourages people to donate a 'free' hour when the clocks go back on 30 October to introduce someone to the internet for the first time.