Anthony Calvert jailed for decades of sexual abuse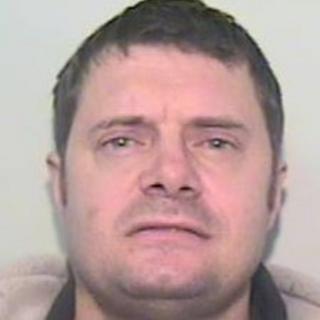 A Bolton man has been jailed after sexually abusing a woman for 21 years, starting when she was five-years-old.
Anthony Calvert, 48, started abusing his victim in the 1980s. When she left Bolton as an adult, he continued to threaten and assault her.
Calvert was charged in January 2009, but went on the run before his trial later that year. He was tracked down and arrested in Somerset in February.
He was sentenced to 18 years in prison at Bolton Crown Court.
When the victim was 27, she contacted Greater Manchester Police and reported the years of abuse.
Calvert was found guilty of six counts of indecency with a child, three counts of indecent assault, three counts of attempted rape and six counts of rape.
Det Con Jill Hardman said: "Calvert's abuse was frequent and sustained over more than 20 years.
"The longer it went on, the more of a hold Calvert had on his victim and on her life. She grew up throughout all of this.
"She went from being a small child to a fully grown woman. Her innocence has been robbed from her and that cannot be undone."