Birthday ear-biter Stephen Pellowe is jailed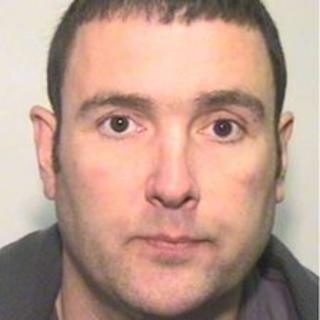 A man who bit a chunk out of the ear of a man celebrating his 18th birthday in Greater Manchester has been jailed for five years.
Stephen Pellowe, 44, of Currier Lane, Ashton-Under-Lyne, was found guilty of grievous bodily harm at Manchester Minshull Street Crown Court.
Pellowe followed the victim into the beer garden of the Swan pub in Ashton-Under-Lyne by Pellowe and bit him.
The victim required surgery for his injury after the attack on 9 May 2010.
The court heard that the victim had been celebrating his 18th birthday with his father and a friend in the pub in Stamford Square, when his request to pull a pint behind the bar was turned down by the barmaid.
Pellowe, who was standing nearby, claimed that the barmaid was his daughter and a disagreement broke out between the two men.
Later, while the victim was being sick in the beer garden, Pellowe pushed him into a wall, knocking him to the ground, the jury was told.
Pellowe then pinned him to the floor and bit part of his ear off.
The victim was forced to smash a window to get back into the pub to help his father who was locked inside with Pellowe, the court heard.
'Memory tarnished'
He was treated at Tameside Hospital and then transferred to Wythenshawe Hospital for surgery.
Det Con Phil Scargill said: "The victim was out with his father and friends celebrating what should have been a memorable occasion, unfortunately the memory of his 18th birthday will always be tarnished by this vicious attack.
"This kind of violence will not be tolerated and Stephen Pellowe is where he deserves to be, behind bars.
"Understandably the victim is still shaken by the incident, which has left him with part of his ear missing.
"Hopefully, this result will provide some closure and he will be able to get on with his life knowing justice has been done."
Note: 6 March 2015: Mr Pellowe's conviction was overturned after an appeal in 2013.