Spanish Civil War volunteer James Keogh honoured in Tameside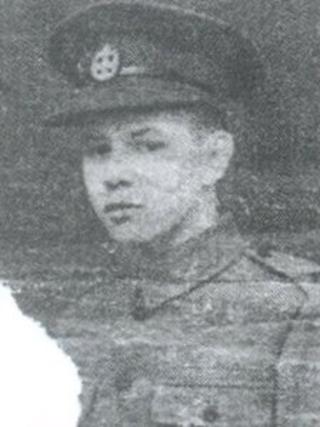 "I shall never forget this incident. It was ghastly."
So wrote 22-year-old James Keogh from Ashton-under-Lyne in a letter he sent on his way to the Spanish Civil War in 1937.
James had just survived an Italian torpedo attack on a ship, the Ciudad de Barcelona, transporting food supplies to the loyalist forces.
As the ship went down, Mr Keogh watched many of his new comrades drown in the waters off the Spanish coast.
"When an unarmed ship is sunk, carrying mostly food, it shows the nature of fascism," he said.
"Yesterday has made me bloodthirsty and I will do my best to avenge the 50 men who lost their lives here."
Strong words from a bookish young tailor from Lancashire who held a quiet resolve to stand up against the rise of fascism in Europe.
Like thousands of other young men and women, Mr Keogh walked out one morning and quietly made his way to join the International Brigades on the front line in Spain.
Mike Harrison, James's nephew, said his uncle never breathed a word to his parents about his intentions.
"He told them he was going to an interview for a tailoring job in Leeds," he said.
"The first thing they knew was that they got a postcard from Marseille where he was to board the ship bound for the Spain."
The eldest of 10 children, Mr Keogh was killed at Calaceite in north east Spain on 17 March 1938 during Franco's Aragon offensive. He was 23.
Bitter fighting
Tameside Council has now unveiled a blue plaque commemorating the bravery of James Keogh and other volunteers from the borough.
With the family home on Wellington Street long since demolished, his descendants chose Ashton Library - now Tameside Central Library - for it to be located.
Mr Harrison, 58, travelled from his home in Nimes, France for the unveiling. He said the library was the right choice.
"James was a very curious young man and for him to be aware of what was going on in the world, he used to go to the library and read.
"This is where he got the bulk of his knowledge from."
The Spanish Civil War, which took place between 1936 and 1939, began when army officers led by General Francisco Franco attempted to overthrow the democratically-elected socialist government.
Three years of bitter fighting ensued in which around 500,000 people died.
Brian Bamford, secretary of the Tameside TUC, led the campaign for James Keogh and the town's other civil war volunteers to be honoured.
"There was so much unemployment in the 1930s," he said.
"A lot of them - James Keogh included - probably thought to themselves: Let's get out of this and let's experience this adventure of fighting for a good cause for freedom and democracy in Spain.
"And I think they went with that spirit in mind."
Mr Harrison said he was just very proud of the uncle he never met.
"I often ask myself what made him tick? What made a young man of 22 go off and fight somebody else's war?
"But there was the recession which became a depression, the advance of Nazism, fascism in Italy, Spain was about to fall to fascism.
"And I guess he felt it was something that he had to do, he had to do his bit."