Police to review coroner's findings in David Askew case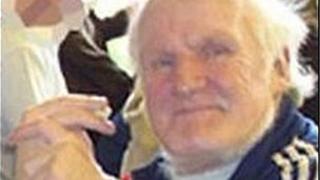 Senior police officers are to review the findings of a coroner who ruled a vulnerable man was unlawfully killed in Greater Manchester.
David Askew, who had learning difficulties, was found dead outside his home in Hattersley in March 2010.
South Manchester coroner John Pollard said the 64-year-old had suffered 30 years of torment from "feral youths".
He said there was a "staggering degree of inertia and complacency" shown by agencies dealing with Mr Askew.
They included Greater Manchester Police, Tameside Council and housing associations, he said.
"The fact that there is 38 separate offences reported against this family within a three-year period shows the appalling way in which this element of feral youths can bring misery to a decent, vulnerable family," the coroner said.
Youth jailed
Pathologist Dr Charles Wilson told the hearing at Stockport coroner's court that an altercation with youths 10 minutes before he collapsed had been a factor in his death.
He said Mr Askew had suffered from ischemic heart disease - which meant not enough blood got to his heart - and from cancer of the oesophagus.
Mr Wilson said the adrenalin released by the altercation would have made his heart beat faster, and in turn this could cause heart failure in an already weakened heart.
Kial Cottingham, 19, who lived nearby later pleaded guilty to harassing Mr Askew and was jailed for 16 months last year. He apologised to the Askew family at the hearing earlier this week.
The Crown Prosecution Service (CPS) said there was no evidence to charge Cottingham with manslaughter.
'Significant improvements'
Mr Pollard said the law precluded him from naming any individual or persons as responsible for causing Mr Askew's death.
Speaking after the conclusion of the inquest, Assistant Chief Constable Garry Shewan said it was "completely unacceptable" that the Askew family had been targeted for so long.
He claimed the force had made "significant improvements" to the way it dealt with anti-social behaviour.
A spokesman for Tameside council acknowledged all agencies within the borough needed to work "more closely" together.
On Thursday, a police spokesman confirmed members of the force's major incident team would be reviewing the coroner's findings.
But he added the force had not been asked to re-open the case.