E-fit after sex assault on 14-year-old in Chorlton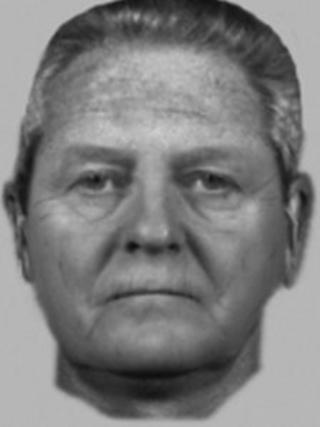 Police investigating the sexual assault of a teenage girl in Manchester have released an e-fit of the suspect.
The 14-year-old girl was walking along Nell Lane in Chorlton, on Thursday 24 November at 15:20 GMT when she was attacked.
She was grabbed from behind by her right arm and dragged into Southern Cemetery where the assault took place.
The suspect is described as white, approximately 50 years old, 5ft 9ins tall (1.7m), with dark grey hair.
Police said his hair was clean and combed back with a bald patch at the back. He was clean shaven and described as fat and wrinkly, wearing a white polo shirt with the buttons done up and dark jeans, which were faded down the front.
During the assault, the girl managed to escape when a car revving its engine caused the man to let go of her arm.
Det Con Jane Naylor, from West Didsbury CID, said: "This young girl was subjected to a terrifying attack and we are appealing to the public to take a look at this image and let us know if they recognise the suspect."