Salford Council will no longer investigate noisy dogs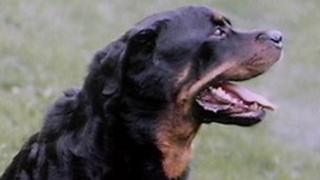 Complaints about noisy dogs and other environmental issues will no longer be investigated because of budget cuts, Salford Council has said.
The council will not be able to investigate 11 types of noise complaints including animals and birds, church bells and DIY noise, because of a lack of staff.
Salford has had its annual funding reduced by £42m.
Residents will be given information packs and advised to seek legal advice.
Ray Mashiter, Salford City Council lead member for environment, said: "We still respond to more than 40 other types of complaint brought forward by the public.
"Residents themselves have helped us to identify which areas were most important to them in a recent assessment.
"We have combined this with our knowledge of where the public most need our help and adjusted the service accordingly.
"This decision was not taken lightly and has been necessary because of the government cuts and to enable us to still deliver a good service to all other complaints."