Stockport armed robber who was caught by public jailed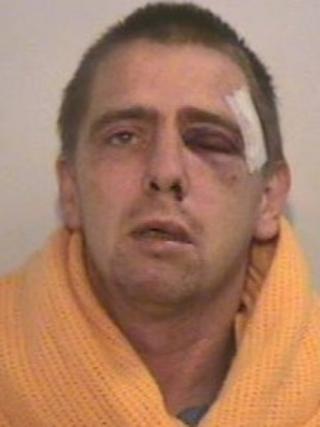 An armed robber from Stockport who was caught by members of the public has been jailed.
Simon Booth, 30, of Bramley Crescent, Heaton Mersey, threatened staff and customers at Heaton Moor Post Office with a handgun during a robbery on Friday 9 September.
While escaping on his motorbike, Booth was knocked over by two passers-by, who held him until armed police arrived.
At Manchester Crown Court Booth was jailed for five years for the robbery.
He was also given concurrent sentences of two years for possession of an imitation firearm and three months for possession of drugs.
While wearing a mask, Booth entered the post office and forced staff to hand over a large amount of money.
He fled the scene on his motorbike but was spotted by a 53-year-old man on nearby Lea Road, who decided to intervene.
With the help of a second member of the public, the man wrestled Booth off the bike, knocked away his handgun and held him on the ground until the police arrived.
The money from the robbery was found in the motorbike's luggage carrier.
'Courageous actions'
Det Con Neil Hewitt said it had been "a harrowing incident for staff and customers, but it could have been even more serious".
"Booth later admitted he had an imitation bomb that he would have used to strengthen his threats if necessary," he said.
"I must also praise the bravery of two men who detained Booth.
"Their courageous actions resulted in a taking a dangerous person being taken off the streets of Greater Manchester."