Bolton Council may cut up to 1,000 jobs by 2017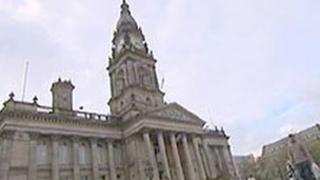 Up to 1,000 jobs could be cut from Bolton Council as part of plans to make savings of £70m by 2017, the authority's chief executive has warned.
The Labour-run council has already cut about 850 posts in order to make £60m of cuts.
Councillors are currently considering the 2012/13 budget which includes £18m of cuts.
Chief Executive Sean Harris said that the further savings could amount to "about 20% of the current workforce".
Mr Harris said the savings were the result of a reduction in grant from central government and rising costs through inflation.
He said: "We've already sorted £60m of savings last year and for the coming year.
"Our estimates are we might have to save £70m, if so it could be another 1,000 jobs by 2017."
The majority of the current job losses have been made through voluntary means but the council still has 31 staff who are still looking for redeployment opportunities.