Appeal to identify 'critically injured' Manchester man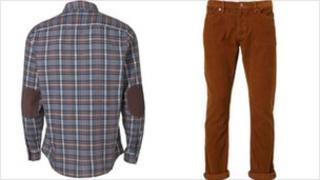 Police have appealed for help in identifying a man found with multiple injuries to his head and body in a ditch.
The man, described as being white, aged between 16 to 20, with ginger wavy hair and a scar on his left ankle, was found in Manchester's Platt Fields Park on Tuesday.
He was taken to hospital where he had surgery for life-threatening injuries.
Det Insp Terry Compton said the man had not been carrying ID when he was found.
He was rescued from the ditch embankment by emergency services after receiving reports that he was in water in a drainage route.
'Shocking case'
Police said he was of a slim build, had blue-grey eyes and was smartly dressed, wearing a blue checked shirt and burgundy cords, both from Topman, and smart brown leather shoes.
The man's fingerprints have also been taken in an effort to find his identity.
Mr Compton said it was "a truly shocking case" that was being treated as a serious assault.
"We are appealing to the public to help us identify this man, who is lying critically injured in a hospital bed," he said.
"He was not carrying any ID but we are hoping that someone may recognise him from the description [and] urge anyone who thinks they may know who this man is to give us a call.
"We have a team of detectives who are working not only to identify this victim, but also to investigate the circumstances surrounding how he was found at the bottom of the embankment."