Arran Coghlan: Court orders businessman to lose home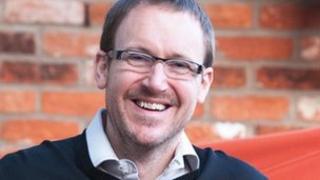 A businessman, cleared of three murder charges and drugs dealing, has been ordered to hand his home to the Serious and Organised Crime Agency (Soca).
The High Court ruled that Arran Coghlan, 40, from Cheshire, used drug dealing profits to buy his £1m home.
"The court ruled Arran Coghlan's family home was funded by criminal activity, now he must hand it over," said Soca.
The case was referred by Greater Manchester Police to the former Assets Recovery Agency.
A Soca statement said the agency's civil recovery application stated that Mr Coghlan had derived his home through drug trafficking and money laundering over a significant period.
Charges were dropped against Mr Coghlan in 2010 when he was accused of shooting dead Stephen Akinyemi in a fight at his home in Alderley Edge in February.
Mr Coghlan was cleared in 1996 of shooting Chris Little dead at the wheel of his Mercedes in Marple, Stockport.
Seven years later Mr Coghlan stood trial for the murder of drug dealer David Barnshaw, who was kidnapped and forced to drink petrol before being burned alive in the back of a car in Stockport in 2001. He was again cleared.
Last June saw the collapse of a multi-million pound drugs conspiracy case involving Mr Coghlan.